Industrial Cleaners Brisbane – Industrial Cleaning Services Brisbane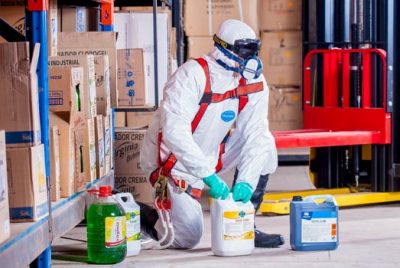 For industrial buildings and manufacturing unit, we offer special and detailed services for their cleaning and maintenance needs. We provide services specified to the requirement of our clients to healthily maintain a workplace. We study the safety concern issues in industrial buildings so that we can address through our services & program in industrial cleaning Brisbane & all service areas.
Staff at Sunshine Eco Cleaning Services will meet the expected standards and requirements of your building and will plan with you to develop a cleaning program for regular inspection. Depending on the utilities in your industry, we can provide certain material handling needs, types of cleaning processes, tools and cleaning equipment which work best for you.
Our cleaning company with experience and skillfully trained workforce can apply state-of-the-art tools and apparatus to provide the results you expect. We will check with you every step of our process to make sure that you are satisfied with our quality, affordable services. We also believe that your skilled resources can set their focus on developing and growing your business.
Services for industrial buildings include:
Entrance point, common, and public areas
Equipment and workstation areas
Warehousing areas
Kitchen, break room, and other preparatory areas
Washroom, locker room and showering facilities
Hard Floors
In addition, Sunshine can offer:
Intense washing of solid floors, building exteriors, pathways, loading areas and parking lot
On-site litter and recycling supervision
Provision for visitor tours (cleaning sites for visiting directors, proprietor, investors, and other visitors)
All of our industrial cleaners have Workplace Safety and Insurance Board (WSIB) insured in industrial cleaning Sunshine Coast, Brisbane & all across Australia. Each member ensures to maintain his or her exclusive protective equipment and has experience working with safety procedures and programs. We work while respecting our client's safety.
If you are interested in availing our range of services, feel free to contact one of our friendly staffs at 1300 356 397 today.