Builders Cleaning Brisbane
Are looking for an after builder cleaning service? Call the leading eco-friendly cleaning service in Australia – Sunshine Eco Cleaning service. We have been offering top-notch builder cleaning service to house owners, builders and building contractors across Brisbane, Sydney, Sunshine Coast, and Adelaide.
We also specialise in residential and commercial cleaning, end of the lease cleaning, window cleaning, carpet and upholstery cleaning, and more across Brisbane.
If you are a builder, you must understand what the end customer is expecting. A renovated property or house must undergo the builders cleaning to have an enhanced look. Whether it is for rent, lease or sale, every builder or contractor should take the building cleaning service.
Tenants tend to hire a house which is attractive and clean. If you are a house owner renovated your house with some improvements, hire Sunshine Eco Cleaning Services for your after builders cleaning needs.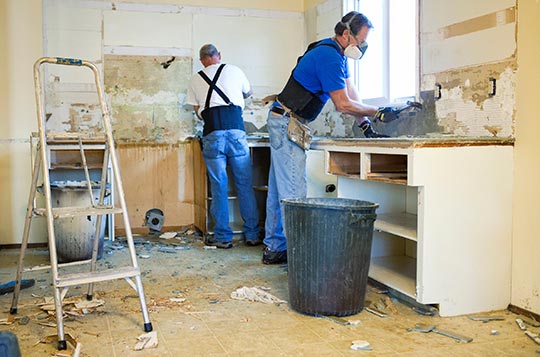 After the completion of the building, if any area of your property is severely affected by dust or damage; that is where we step into giving you the complete solution. You can explore how our building cleaning service can be of help:
All the floors are swept, mopped and polished
Window cleaning
Upholstery cleaning
All your sofas, cushions are thoroughly vacuumed
Steam cleaning for curtains
Removing the spilled paints and molds from the floors.
Bathroom tiles cleaning and polishing if required
Deep cleaning if required
Mirrors, glass doors, and windows are wiped and polished
Kitchen cleaning
Keeping the parking areas litter-free
Our trained cleaners brisbane go an extra mile to ensure that your property is cleaned to the maximum standards. We use advanced tools and eco-friendly cleaning solutions for our customer's safety. and maximise efficiency. Keeping the safety standards in mind, our expert cleaners will adhere to the builder's requirements and customise it accordingly.
At Sunshine Eco Cleaning, we understand the importance of getting your building to successful completion. Whether you are a builder or a construction company or a house owner who recently renovated your home, it looks complete when it is clean. It can be achieved through after builders clean. We have been providing builders cleaning services across Brisbane and its nearby suburbs.
Our after builders' cleaning involves two stages
Initial Cleaning
Final Detailing
Initial Cleaning
If you are a builder, you may want to show the client or customer before finishing the project. It is usually done through the construction process. With our initial cleaning, we ensure that your property is cleaned from dirt, debris, and residues from all surfaces of the building. Our expert team will help you with the rough cleaning by taking out all the unwanted debris from the house and ensure that your property looks the best.
Final Detailing
Our final detailing process involves detailed work concentrating on the paint splattered windows, paint spills on the floors, dusting, and polishing the tiles, and removing dust or dirt from the grout lines. Our final detailing will give a showroom finish to your building, and you are sure to get surprised with our builders' cleaning result.
Perks of hiring our builders cleaning service
We use eco-friendly cleaning products while ensuring a sparkling clean to your building.
We can adapt to your requirements.
From removing debris to polishing the tiles, we go the extra mile to ensure that every inch of your property is cleaned at its best.
All our staff is licensed and certified professionals in builders cleaning.
We use advanced equipment top to get the desired outcome.
You can expect a 100% clean and enhanced property with our after builders cleaning.
If you have any doubts or require after builders cleaning service across Brisbane; you can entrust your cleaning needs to Sunshine Eco Cleaning and get a renewed property. For details, call us on 1300 356 397.